Low Volatility In A High Vol Environment
Low Vol ETFs can offer some stability to your portfolio in a rising volatility environment.
Global markets continued to see a decline and an increase in volatility this past week. The Nasdaq-100 (tech stocks) led this decline now sitting in correction territory, down -13% off its December highs.
With this sell-off, the VIX - which tracks volatility within the S&P 500 index - spiked and is beginning to show signs of a higher volatility environment going forward.
This spike in volatility can become worrisome for many, with your portfolio value potentially varying greatly over a short timeframe. But that's where low vol ETF products enter the scene.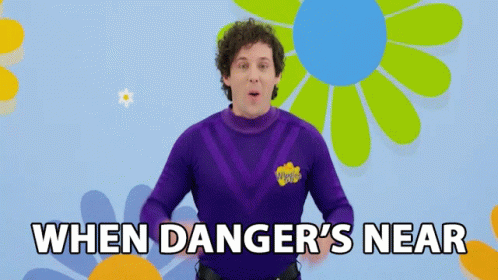 Low Volatility ETFs
Low vol products typically see in-flows when markets undergo some stress as investors seek stability. These ETF products select stocks that either minimize overall portfolio volatility or select stocks that exhibit low vol characteristics.
Min Vol ETFs
Min vol products use a top-down mathematical approach to portfolio construction. In essence, they start with a given universe (like the S&P 500), and select securities and corresponding weights that minimize the overall portfolio volatility. These products analyze the correlation of securities within a given universe and optimize their holdings to minimize that correlation across the entire portfolio.
In the example below, the XMV ETF is market weight Financials and Materials while being overweight Staples, Utilities, Communication Services. It is underweight Energy, Industrials, Tech, Real Estate, Discretionary and Health Care (weed stocks).
Popular Canadian-listed ETFs in this category include:
XMV - iShares MSCI Min Vol Canada Index ETF
XMW - iShares MSCI Min Vol Global Index ETF
Popular US-listed ETFs in this category include:
ACWV - iShares MSCI Global Min Vol Factor ETF
USMV - iShares MSCI USA Min Vol Factor ETF
Low Vol ETFs
Low Vol ETFs take a bottom-up approach to constructing their portfolios. They typically look at price volatility (standard deviation of the share price) and beta (how correlated the stock is to the wider market). If a stock exhibits low price vol and low beta, it will rank highly and potentially get added to a portfolio. Often times, these ETFs pick up certain industries more than others - such as Utilities, Real Estate and Staples.
Unlike a Min Vol ETF which reduces overall portfolio vol through asset correlations, the sector overlap in Low Vol ETFs can end-up creating correlated portfolios as a result.
The example below highlights the BMO Low Volatility Canadian Equity ETF (ZLB)'s sector allocation. This ETF is underweight Financials, Industrials, Energy, Materials and Tech while being largely overweight Utilities, Staples, Communication Services, and Real Estate.
Popular Canadian-listed ETFs in this category include:
ZLB - BMO Low Volatility Canadian Equity ETF
TCLV - TD Q Canadian Low Volatility ETF
Popular US-listed ETFs in this category include:
SPLV- Invesco S&P 500 Low Volatility ETF
XMLV- Invesco S&P MidCap Low Volatility ETF
Concluding Thoughts
Low vol products are typically sought after by investors during market volatility as they seek a flight to safety. These low vol products take two approaches - either select stocks that individually show low price volatility or correlation to the wider market (Low Vol ETFs), or build a portfolio that exhibits low volatility across the entire portfolio - agnostic of its individual holdings.
As always, do your own research to see if these products fit within your investment framework - like leveraging Investipal's research functionality. If you want to minimize your portfolio's swings, these can offer some stability.
---
Note: The information contained in this article is not and should not be construed as investment advice, and does not purport to be. The information and opinions provided should not be taken as specific advice on the merits of any investment decision. Investors should make their own investigation and decisions regarding the prospects of any topic covered herein.