Investing In What Russia Cannot
Why did the stock market jump this week and how can investors profit off blocking Russian exports.
Our post last week highlighted the uncertain picture the world faced with Ukraine staring down the face of Russian aggression. You can check out that note here. Much to the shock of the world, Russia decided to invade Ukraine.
While Russia's invasion has not been going to plan and Ukrainians have been resisting, the world has also rallied together to restrict the Russian economy severely.
Defense Spending
As we alluded to last week, this renewed Russian aggression at Europe's doorstep would likely see an increase in defense spending amongst NATO and European allies. Germany was the first NATO member to announce a major bump in defense spending. It would not come as surprise to see other NATO members announce similar measures.
How can you capitalize? There are several US ETFs out there that target the Aerospace and Defense sector. We are keeping an eye on:
ITA - iShares U.S. Aerospace & Defense ETF
XAR - SPDR S&P Aerospace & Defense ETF
Exploiting Blocked Russian Markets
With global sanctions limiting Russia from conducting business abroad, investors are setting their sites on supply gaps in the market. Russia is a major exporter of energy, iron, nickel, wheat and fertilizers.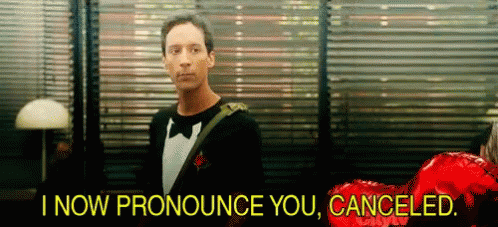 Countries who rely on Russian energy and other materials have already made announcements to reduce dependencies on Russia. So where will these countries source these materials from? And how to play the supply squeeze?
North America stands to benefit as both Canada and the US are major producers of energy (oil and natural gas), wheat and base metals. Other countries that stand to benefit include Australia and Brazil due to their natural resources and agriculture industries. Companies which do not mine in Russia are also poised to directly benefit.
Energy
XLE and XEG - US and Canadian oil producer ETFs, respectively.
Base Metals (Iron & Nickel)
XBM & ZMT - Global base metals ETFs.
Agriculture
WEAT - Teucrium Wheat Fund (Wheat Futures ETF, US domiciled)
COW - iShares Global Agriculture Index ETF
Why Did The Market Jump This Week?
A common question we have heard from our Investipal community was "why did the stock market rise this week, despite the Russian invasion?" The stock market is forward looking, so investors take into consideration a wide array of possible future outcomes. Two possible explanations for the rise in equities on Thursday and Friday are:
The war is now priced in. Investors were pricing in uncertainty around a possible invasion, the extent of the war and if western militaries would intervene. With NATO members only providing indirect assistance to Ukraine, markets have more comfort knowing they won't get dragged into a war with Russia.
Central Banks easing rate hikes. The extra uncertainty around what this war and sanctions will mean for global economies may be forcing central banks to consider the speed of rate hikes this year. If you noted what jumped most this week, Growth stocks outperformed Value. Growth stocks have taken the largest beating off the back of rising rate worries and make up the largest component of major US indices (S&P 500 and Nasdaq-100). Investors may be baking in less rate hikes this year, causing a small rotation back into Growth companies.
Concluding Thoughts
The unjust invasion of Ukraine has drawn global condemnation and sanctioning of the Russian economy. That, coupled with renewed defense spending by western powers creates a few new opportunities for investors.
While markets did bounce off the back of the Ukraine invasion, the concerns over inflation have not subsided and restricting Russian exports will likely fuel that further. Cyclical / Value areas appear to offer the best risk/return opportunity in our view but as always, we implore everyone to do their own research.
---
Note: The information contained in this article is not and should not be construed as investment advice, and does not purport to be. The information and opinions provided should not be taken as specific advice on the merits of any investment decision. Investors should make their own investigation and decisions regarding the prospects of any topic covered herein.