Capitalizing On Uncertainty
Markets cannot escape the uncertainty that has plagued 2022 so far. We discuss a few ways to help hedge your portfolios from the madness.
Every post we've made in the past several weeks has had a common theme: market uncertainty. Inflation and rising rate worries kicked off 2022, and now the world is focused on geopolitical issues afflicting Eastern Europe.
With large global indices sitting at precarious levels, let's revisit some ways to help shield your portfolio - and capitalize on this uncertainty.
Rising Rates & Inflation
With inflationary pressures continuing to persist (US CPI readings now at 7.5% YoY growth), people are feeling the effects in their wallets. In an effort to quell this inflation, central banks like the Bank of Canada and US Federal Reserve are slated to raise interest rates several times this year. This means that debt servicing costs rise (e.g. your variable rate mortgage, your lines of credit and other variable rate loans).
To capitalize on this theme, investors can look towards cyclical parts of the market, like base metals, industrials and energy. These companies extract raw materials, and since those raw materials are fetching higher prices - they earn more money.
On the rising rate front, banks stand to benefit as they generate more income off rising interest costs. More on this in our previous issue here.
Opportunity Areas
ZMT - BMO Equal Weight Global Base Metals
XGI - iShares S&P Global Industrials Index ETF
XEG - iShares S&P/TSX Capped Energy Index ETF
ZEB - BMO Equal Weight Banks ETF
Increased Volatility
There are two ways to approach a higher volatility environment: reduce your exposure to volatile areas or go long vol.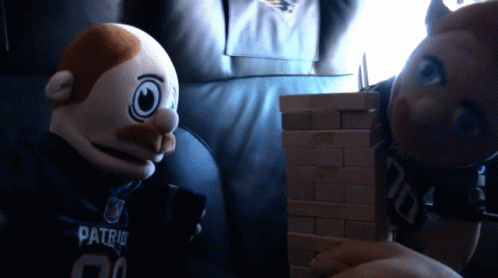 The easiest way to reduce your portfolio volatility is via Low Vol ETFs. We dove into this in a previous issue here. To quickly rehash things - these ETFs either own stocks which exhibit low volatility characteristics or are structured to reduce overall portfolio volatility in aggregate (referred to as Min Vol ETFs).
The second approach is to go long volatility. You can go long volatility directly through selling options - which can be tricky to navigate, or utilize ETFs which simplify this process. Products like VIXY (US listed) provide investors with volatility exposure - meaning you will benefit from a rising volatility environment. It is worth noting, volatility usually spikes in short bursts then resettles - owning a product like VIXY should be viewed as a short-term tactical move and not a long-term position.
Geopolitical Concerns
With Ukraine staring down the barrel of the Russian Army, western powers have been funneling both money and arms to Ukraine. Companies which produce these arms (like Javelin missiles), tend to benefit from increased defense spending. Single stock names include RTX (Raytheon), L3Harris (LHX) and Lockheed Martin (LMT). However, as we prefer the ETF road - you can get access to these names through ITA - iShares U.S. Aerospace and Defense ETF (US listed).
Regardless with what happens in Ukraine, tensions are likely to remain high between NATO powers and nations like Russia and China. This may see renewed focus on defense spending and thus more revenue for these defense companies.
Concluding Thoughts
Markets have seen continued waves of uncertainty to start things off in 2022. Whether it's inflation, geopolitical concerns or rising volatility, investors can shield their portfolios through a wide array of ETF products.
As always, Investipal is here to help you build the right portfolio for you. We've just launched a What's Trending page on the platform so you have quick access to all the hot investment trends. Check it out here.
---
Note: The information contained in this article is not and should not be construed as investment advice, and does not purport to be. The information and opinions provided should not be taken as specific advice on the merits of any investment decision. Investors should make their own investigation and decisions regarding the prospects of any topic covered herein.